FitWit - Your Brain Game Plan is a 9-week online mastery course designed to get the best results from your brain. It contains action steps to upgrade your brain, improve your memory and focus your concentration to easily achieve your dreams. You'll use this course, along with expert guidance from your coach, psychologist or health professional to reclaim your energy, drive and endurance.
FitWit is goal-oriented, actionable and easy to understand!
Have you ever thought about what it would be like to….
Have the energy to go, go, go – all day!
Increase your brain agility and be quick-witted?
Laser focus on effortlessly adopting the changes that get you ahead.
Look forward to doing your favorite form of exercise at the end of your busy workday.
Plan brain-boosting meals.
Naturally lower your stress, sleep like a baby and spring out of bed in the morning excited to take on your day.
Ditch the fad diets with restrictive rules and discover tasty foods that are the real secret to easily maintain your ideal body weight.
FitWit is the simple, step-by-step strategy for accomplishing all of the above – (and more) – to help you come alive EVERY DAY –
without feeling overloaded

stumped with where to start

or confused about how to proceed …..

Do you have the courage to take action?

We know you do!

FitWit puts information at your fingertips so you can decide the specific steps to get to your goals. Over nine weeks, you'll watch short videos, create action steps and put your brain game plan to work. You'll be amazed at your progress.
Do you want to take back control of your thoughts, feelings and actions?

We know you can!
FitWit will help you break down barriers, and reclaim your body chemistry and function. And you don't even need to be a Biochemistry major for that! We'll show you how. We've included handy guides throughout the course for your quick reference. You'll want to keep these handy.
Is something holding you back from investing in yourself?

We can help!
After learning the why behind your barriers, you'll engage tools and resources to help you reach your goals. FitWit - Your Brain Game Plan lays out years of study into small manageable bites to help you gain the energy, motivation and resilience you need to feel your best and move forward!
You are awesome!

It's time you realize your great potential!
Are you ready to turbocharge your brain and body to become the
FitWit you've always wanted to be?
Your Instructor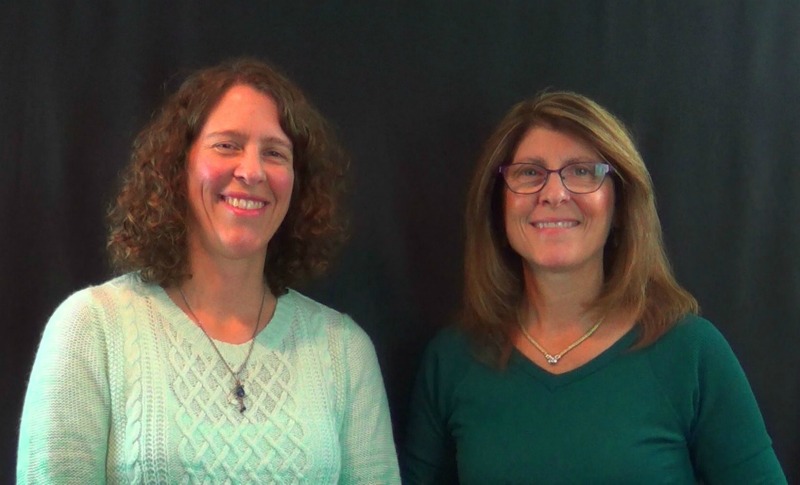 FitWit -Your Brain Game Plan was created so you can easily take steps to improve your brain function. We believe brain health is the foundation to long-term success. We've worked with thousands of individuals and have discovered that those that were the most successful had two things in common....a willingness to try something new and the courage to take action. If you're reading this now - that's you!

Through our research and experience, we developed FitWit - Your Brain Game Plan to uncover the best ways to make powerful, yet simple changes to improve your brain so you can move forward. We are Internal Medicine physicians with additional certification in Functional Medicine. Our education and vast experiences have laid the groundwork for our program. We just can't stop learning and sharing! We love to teach and help put all the pieces of the puzzle together.
We are also sisters. Several years ago we had our own health struggles that included sluggish brains- but we researched, put our information into action and overcame them. Now it's your turn!
We promise you'll learn where to start, be able to impress your friends and family with your knowledge and you will forever be changed for the better. The steps you take in the comprehensive mastery course will be easier than you think once you have the crucial information. You'll be able to experience FitWit at your own pace. We'll be there to guide you with every step.
Nancy Sturtz, M.D., MBA, CFP
Susan Gross, M.D. Ph.D, CFP
Functional Medicine Plus

Course Curriculum
Introduction to FitWit - Your Brain Game Plan
Available in days
days after you enroll
Module 2 - Carbs and Your Brain
Available in days
days after you enroll
Frequently Asked Questions
When does the course start and finish?
The course starts now and never ends! A new module will open each week for nine weeks. Then it is up to you - it is a self-paced online course - you decide when you finish. Use FitWit - Your Brain Game Plan as you work with your coach, psychologist or other healthcare provider to get your best results.
How long do I have access to the course?
This course will continue indefinitely. After enrolling, you have unlimited access to this course for as long as you like - across any and all devices you own.
What if I am unhappy with the course?
We would never want you to be unhappy! After all, a happy brain is a FitWit brain! If you are unsatisfied with your purchase, contact us in the first 30 days and we will give you a full refund.
Thank you for considering FitWit - Your Brain Game Plan in your journey to excellence. Helping you reach your goals is our goal, and we wish you the best on your way to success. It takes courage to take the necessary steps to improve your life. You should honor your strength, commitment and willingness to take action! We do!

Dr. Nancy and Dr. Sue